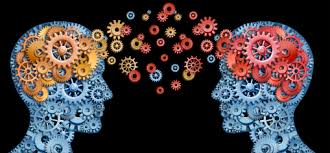 Online Learning Bay design to deliver new information to its valuable visitors. This information is used to shine the skills of the knowledge searchers. Newbies can take advantage of this information. That's why Online Learning Bay (OLB) considered as a bay of learning and sharing knowledge.
OLB believes that anybody can learn anything of their interest at any age. This carried out by learning through the internet. The internet is the easiest medium for learning any new skill(s). If a person knows the internet can quickly locate interesting information on subjects of its interest
OLB understands that every skill learned improves knowledge of the receiver. It refreshes the information of experienced knowledge seekers. Example, a new cooking recipe shared with others will give you some new tips and tricks from the receiver.
Exactly what you can get from OLB
Online Learning Bay (OLB) shares new technology and skills with knowledge seekers. Our main goal is to open information seeker's mind to learn something new. OLB first tests this new knowledge to prove their usability. The results shared with knowledge seekers.
This action makes learners more knowledgeable about a variety of subjects. This helps to enhance the skills of a particular field of interests. This knowledge sharing with like mind people always improve awareness of the subject. It will give anyone satisfaction of self-advancement and achievement.
Today, we are living in a global village. A very large community is ready to learn and share some interesting knowledge with others. They are eager to share their knowledge and experiences with other online visitors.
"When a piece of knowledge is shared with others, not only it gives them everything but rather a foundation to build upon and to make it greater." Terry Mark
What will we achieve?
We welcome our valuable visitors and will appreciate comments and suggestions from them. Their valuable comments will help us to improve our site and make it more interesting and useful.
We wish our visitors a 'Very Very Happy Journey' of learning and being knowledgeable. OLB is confident, by sharing and exchanging knowledge will spread the field of learning.
 Bon Voyage!!!!!